This morning, yes, as in about an hour and a half ago, I went for a run. As many of you know, I have been a runner for some time now, but since getting pregnant with Branch, running has been put on the back burner. A few months after he passed away, I started running again. I was slower than I had been, and my body and bones were soft & fragile from pregnancy followed by surgery. Â I did it, though, and it was empowering to some degree, as running often is. Â As soon as I was getting more comfortable as a post-baby runner…..I found out I was pregnant with River. Â I told myself, for about a millisecond, that I would run for months and months during this second pregnancy, but then I realized that was dumb and not at all what I wanted to do. So I hiked and walked and took a lot of naps and ate croissants, because naps and croissants are both delicious, and hikes and walks are much more fun when pregnant than running is.
I say all of this to help you understand exactly where I was at physically when I decided to download a "zero to 5k" app and go out for my first walk/run interval this morning. First off, this app is super cool. It's called Fitness 22 5K Runner, and a couple of my friends have used it before so I knew what to expect. It has various "badges" you unlock by completing different runs, and the very first one is called the Lionheart Badge. Umm, hello.
Back to my morning run. Â I drove the 5 minutes it takes to get to the coast (#humblebrag), loaded River into the stroller (#bob), started the app (#5krunner), did the warm-up and first walk/run interval (#ivegotthis), and then almost died (#seriouslyithoughtiwasgoingtopassout). PEOPLE. Running is hard!!!!!!!!!!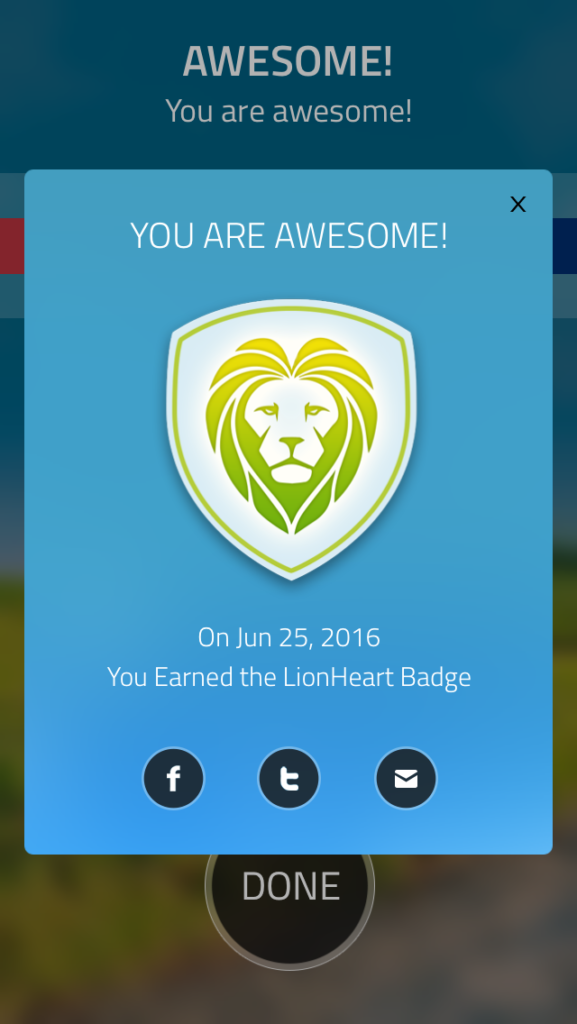 SOMEHOW I managed to scrape my motivation off the sidewalk and make it through the entire thing. And of course, when I was finished, I felt amazing and so proud of myself. This does not, however, change the fact that RUNNING IS HARD!!!!!!!!!!!!!
At least, it's hard for me. River had a great time and giggled the faster I went.
Until the next one,
~Kristin
Isaiah 40:31 Â "But those who hope in the LORD will renew their strength. They will soar on wings like eagles, they will run and not grow weary, they will walk and not grow faint."