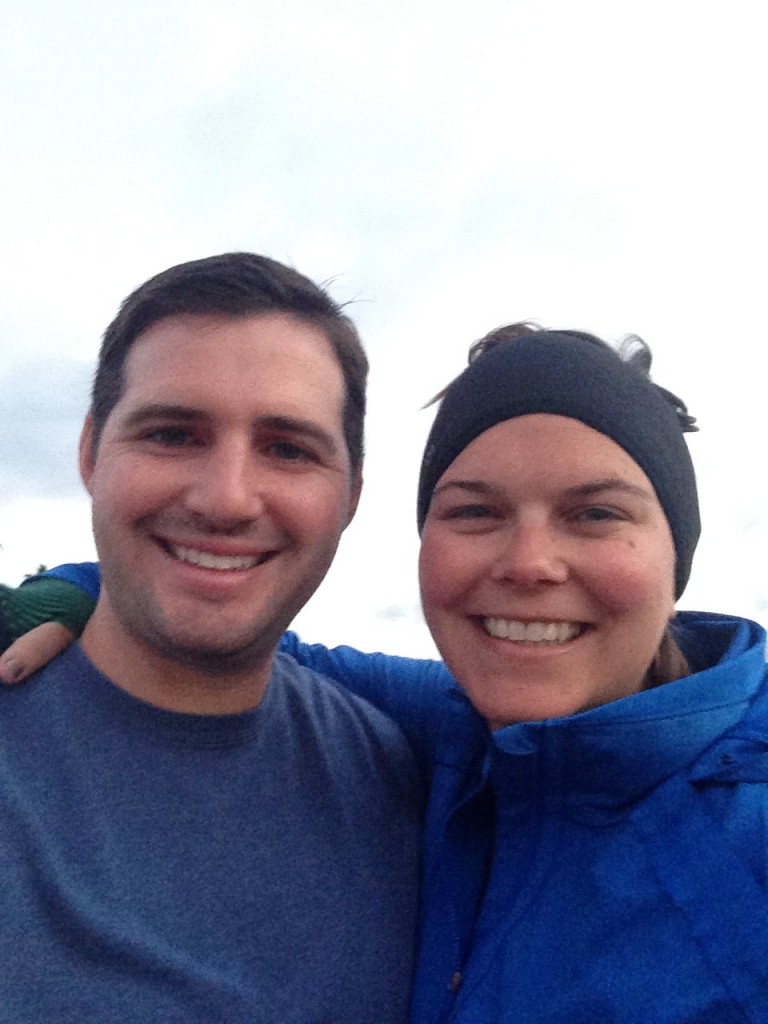 Glenn has been kind enough to join me on some of my runs. Believe it or not, it has been COLD here in San Diego!
It has been over two months since I had a baby. Wow.
In early January I decided I had given myself enough time to grief-eat and sit around in my sweats all day. Spending my days watching trash television like Hart of Dixie and The Biggest Loser was pretty fun, if I do say so myself, but it was time for a change. Â I still do a little grief-lounging, or "hibernating" as I now call it, but I have also started actively pursuing my physical goals. Weight Watchers has really worked for me in the past, so I joined up again. I was super hungry for a solid two weeks, and am now getting back into the swing of things.
Along with the good 'ole WW, I am dipping my big toe into the ocean of running once more. When I got pregnant I was actually in pretty decent running shape, and was convinced I would be one of "those" pregnant ladies who just ran their way in and out of the delivery room.
Ummm, yea, that didn't happen. If anyone is wondering, the early months of pregnancy are brutal, and the ONLY thing I could manage was lying on the couch, whining, and eating McDonald's. Once I started to feel better I did maintain my walking and hiking, but running has not been part of my life since April 2013. That was quite a long time ago in running years.
Here is what running looks like for me today: Â My legs hurt. My chest throbs. I can barely breathe. A mix of sweat and salt pour down my face. I feel like I am going to fall over dead any minute. I look down at my Garmin and notice that I have just hit the half-mile marker. Ouch.
Needless to say, this is already a challenging growth experience.
Growth. Ugh. Sometimes I wish I were done growing. I mean, ultimately I am so grateful to be able to be better than before, to move forward, to, yes, GROW… it's just hard work. Â It always has been, and it always will be. I am so grateful that God is gentle as I walk the path of growth in so many areas. It hurts, even when I know the end result is worth the pain.
Back to the running. It is hard — yes. But I am doing it. And, even more excitingly, YOU can do it with me! Glenn and I have unofficially dubbed this year's La Jolla Half Marathon the LIONHEART HALF & 5K. We are running it in honor of Branch, and yes we will be making team shirts. We figured this was a good way to do something productive, get back into running shape, and honor our little boy's life. He was so strong during his time on earth, we can be strong and run this race for him.
If you are interested in running either the Half Marathon or the 5k, and being part of Team Lionheart, here is what you need to know:
Date: Sunday, April 27th
Location: La Jolla, CA — Â  Torrey Pines is part of the course! Beautiful and challenging!
Distance: 13.1 OR 3.1 miles
Registration website: http://www.lajollahalfmarathon.com
If you live in San Diego, please sign up and run with us! Don't delay! This race sells out every single year, so if you think you want to do it, sign up now!! Team Lionheart currently has about 6 people running the half marathon and 4 doing the 5k. If you are interested, we will be putting together group runs every weekend to get us prepped!
If you do NOT live in San Diego but still want to be part of Team Lionheart, we are going to be making shirts sometime in the next month or so and I will post about how to purchase one here on the blog.
And finally, I will end this post with my one month weight loss photo and stats. I have decided it will be an added level of accountability to post about my weight loss here on the blog. Sorry if that's not your cup 'o tea. It should only be once a month, so I'm sure you will be able to handle it.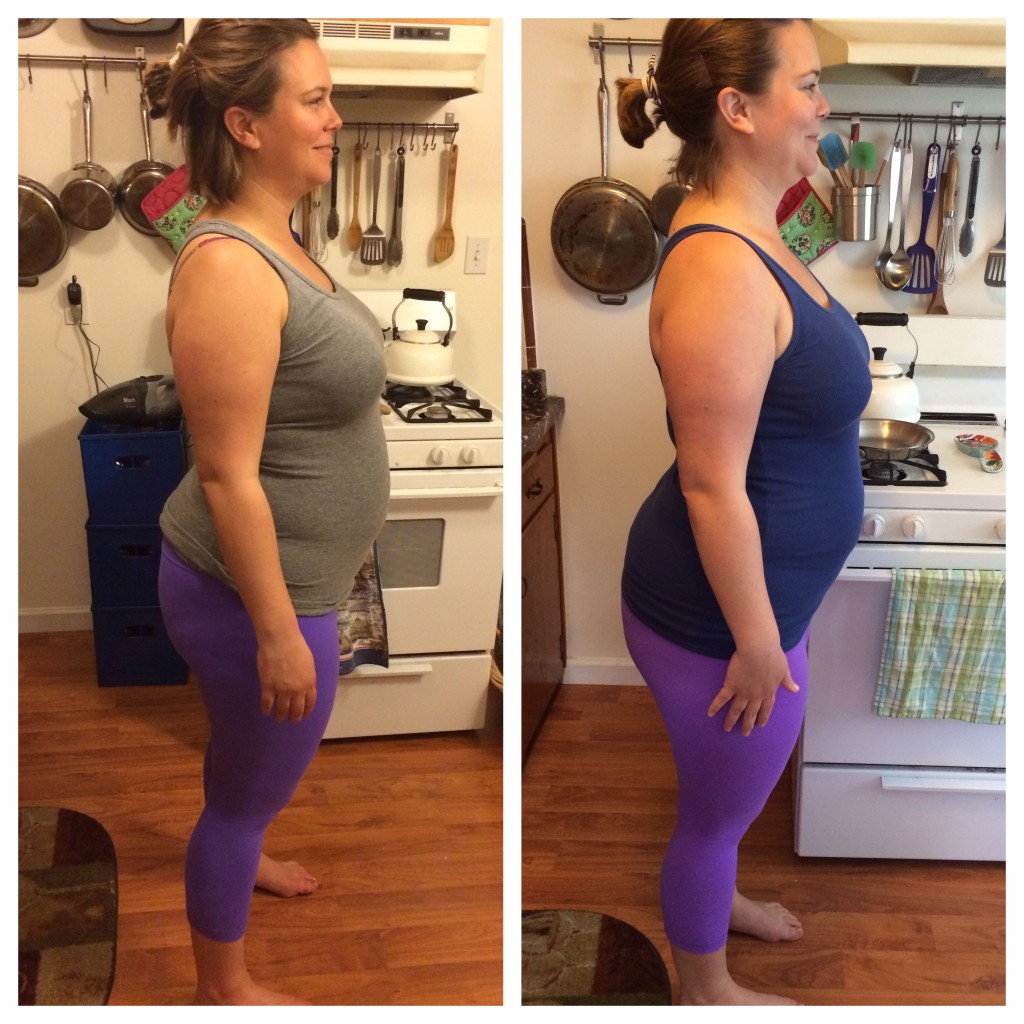 In four weeks I have lost 6.8 pounds. I am starting to see a small difference, and if you look closely you can see some change in the photo. Hoping to lose even more this month!
~Kristin