I could not be more excited to welcome July.
JUNE. WAS. AWFUL. Good riddance, sixth month of the year of our Lord twenty-fourteen. I am glad to see you gone!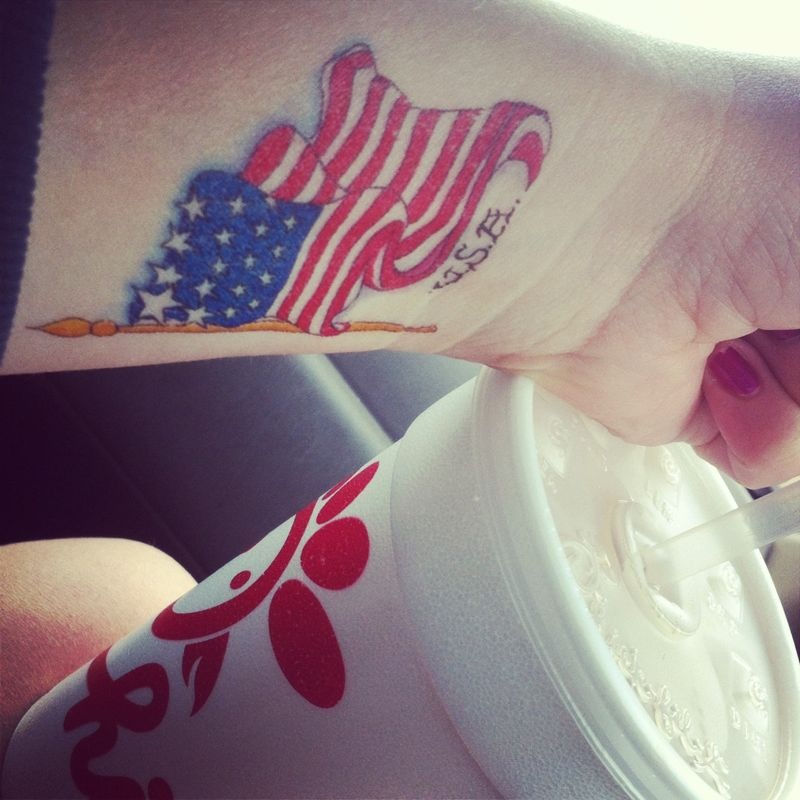 Patriotism and Chick-fil-A :: two of my favorite July things!
I do not know all that July will hold, but there are some fun things coming. First up, my parents are in town for the month, which is always exciting. My Mom is taking me out for lunch and a shopping date on the 3rd, which I am really looking forward to. What better way to celebrate Branch's 7 month birthday than with lunch?!
Second, I am looking for a job! Gasp! I know — it's thrilling! I have a couple of leads and am really hoping to hear sometime at the beginning of the month. Who knows, I could be EMPLOYED in July!!! That would be very exciting!
Third, I have started hiking Torrey Pines somewhat intensely and plan on doing so for the rest of the month. For those familiar with the area, I go up the big hill, down the beach trail *almost* to the beach but not quite, then turn around and go back up the trail and then down the big hill back to my car. When I did this for the first time last week, I wondered if it was a good idea or if I would regret it. Â I am loving it! I feel strong and it definitely gives me a good workout.
What will you be doing this July?
~Kristin