Once upon a time there was a very nice husband who had a very fun wife who loved to cook. The wife dreamed and dreamed of cooking a large holiday meal, but did not ever get the opportunity, seeing as other family traditions had already been established by generations who came before the very nice husband and his very fun wife, as family traditions often do.
One day, the very nice husband received a phone call with a short-term, very great work opportunity very far away from any and all family and friends. This work opportunity spanned several months, including the two most important holiday months, November and December. With no traditions or family or friends to rely on, the very nice husband and his very fun wife decided to make Thanksgiving for two.
Seeing as this was, in some ways, the first Thanksgiving the very nice husband and very fun wife would have, they decided to pull out all the stops. The very fun wife (hereafter referred to as SHE – this very stuff is getting exhausting) wanted to make it an all-day event, full of scrumptious treats and potential new traditions. "What better way to start Thanksgiving than with cinnamon rolls?" she asked herself. Arguably, there is none, and so, while her doting spouse spent hours and hours at his place of work, SHE spent hours on end making a sweet dough for Parker House dinner rolls and cinnamon rolls, so Thanksgiving could begin like this: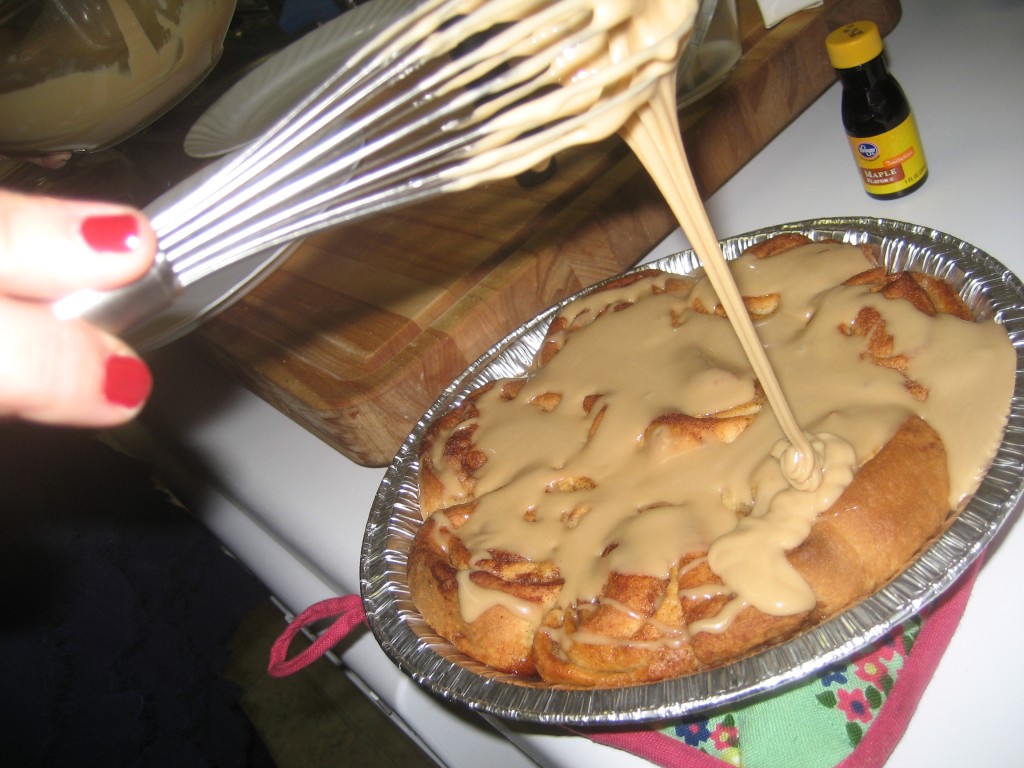 As her husband watched the Macy's Thanksgiving Day Parade and made a couple of phone calls to family (who were all at home, upholding family traditions), the very fun wife started on the main event – a 17 pound bird named Hank. Hank soaked in a brine of brown sugar, water, apple cider, and lots of spices overnight, and come morning was ready to be padded down airport-security style with herb-butter-covered fingers.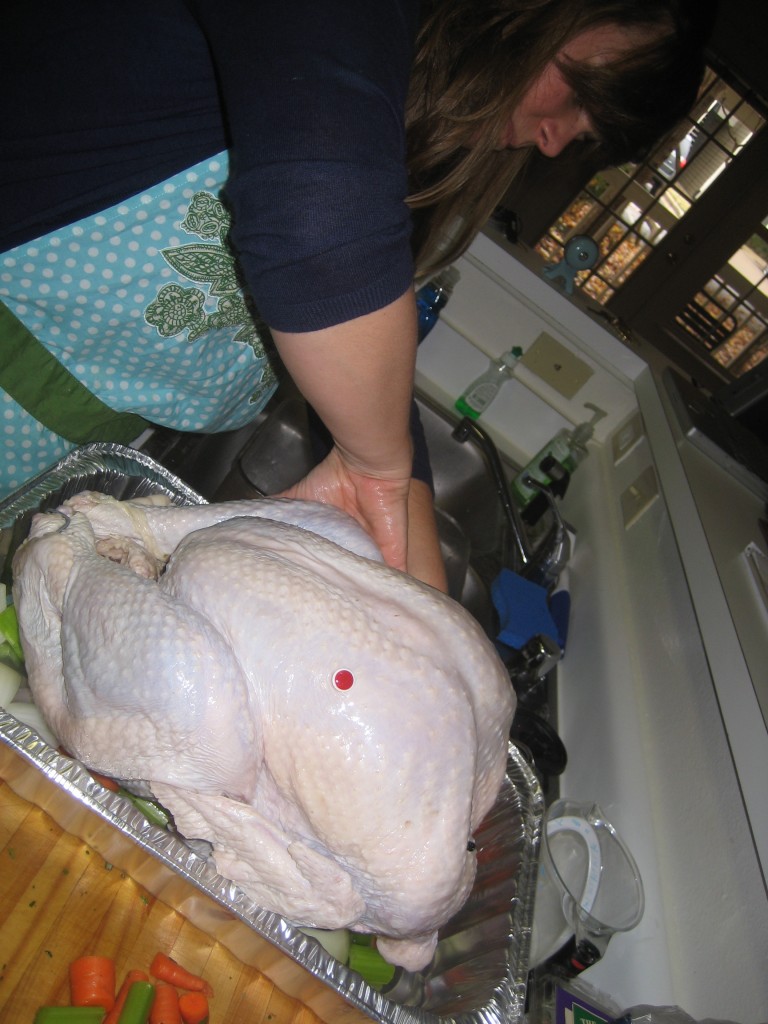 He (Hank, not the husband) was promptly stuck into the oven, where he was left for several hours, with occasional peeking and basting by the nice/fun couple. Meanwhile, she began her work on the best part of any Thanksgiving meal – the side dishes and dessert – in this order:
1. Sourdough, bacon, and roasted mushroom stuffing
2. Roasted brussel sprouts with pomegranate
3. Parker House rolls
4. Fresh cranberry sauce
5. Sage turkey gravy
6. Pecan Pie with vanilla bean ice cream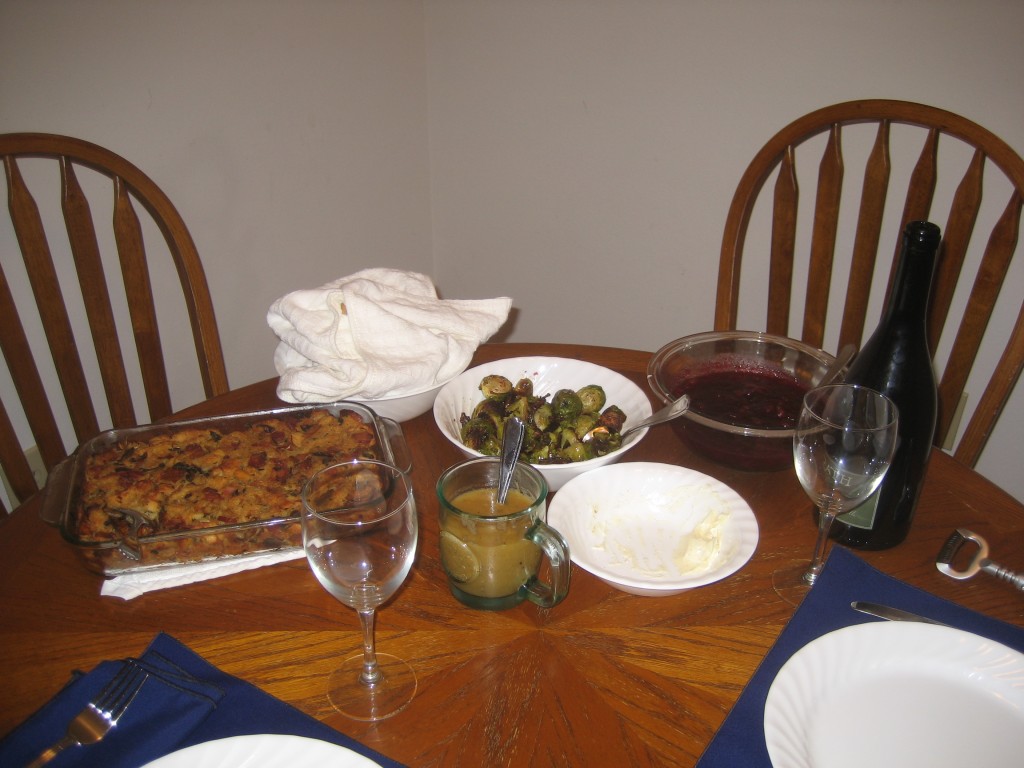 When it was time to remove Hank from the oven (a task fit for a man!) he was placed on the stove to rest for a few minutes. Hank's skin was a little more "charred" than anticipated, but the carcinogens just made the herb-butter taste that much better.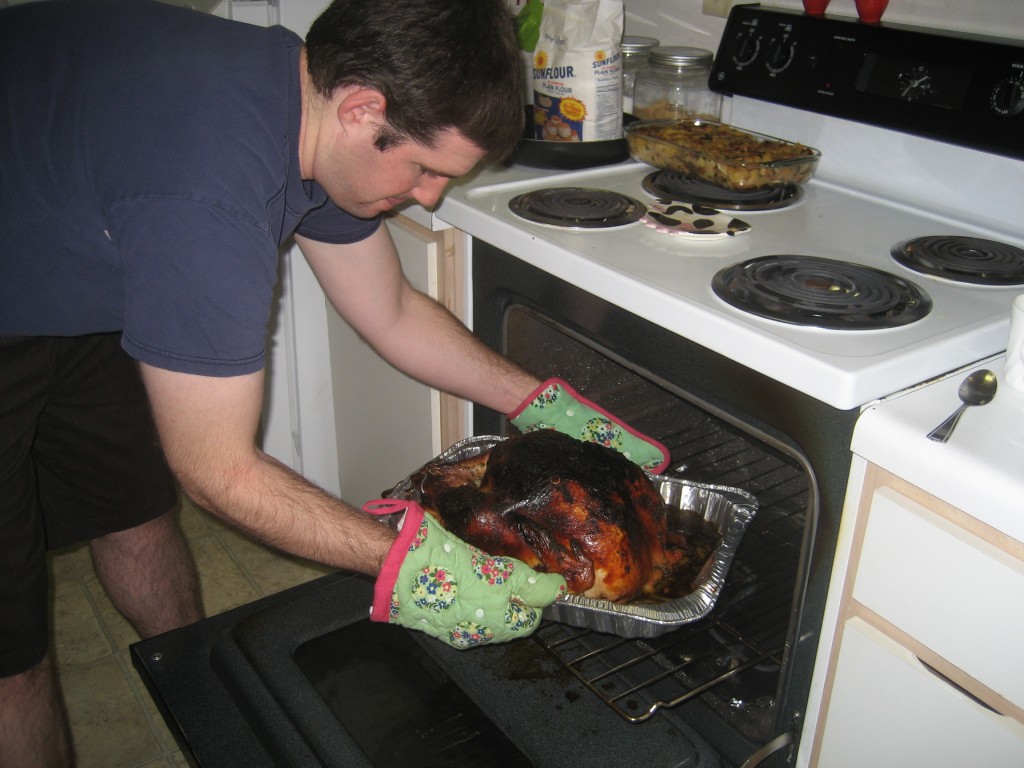 *please note the very nice husband's manly potholder*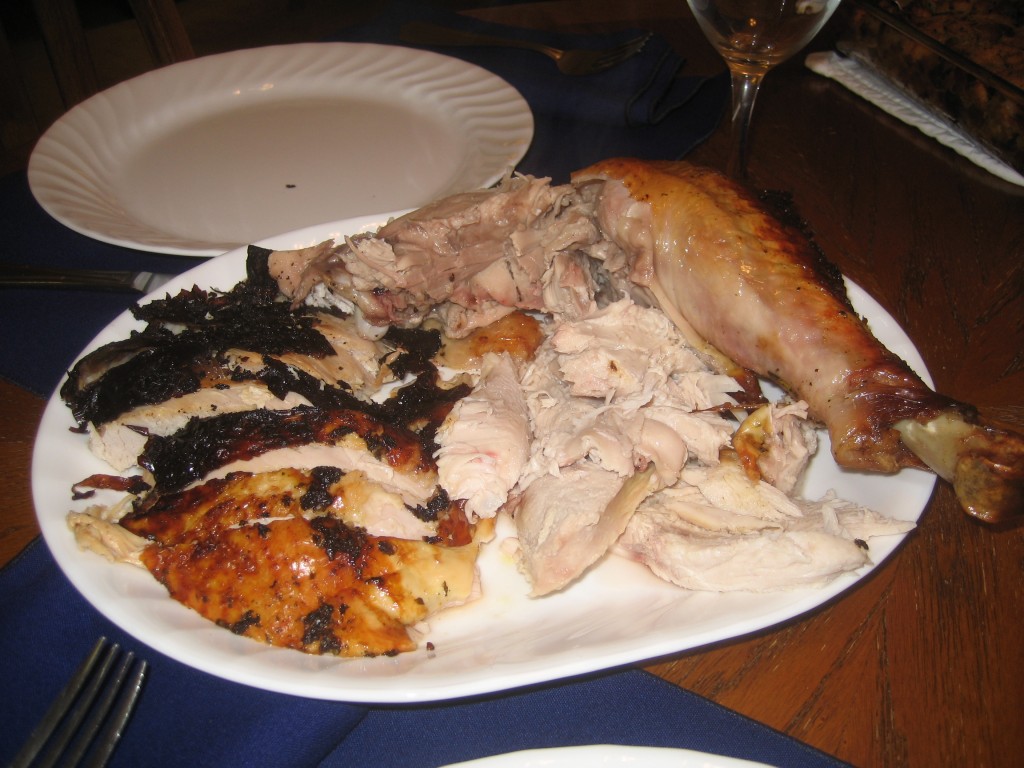 Before they knew it, everything was ready to eat. An elegant 2006 Oregon Pinot Noir (Erath Estate Collection – try it!) was set on the table, Hank was carved, and the side dishes were ready to go. Husband and wife dug in, savoring every bite! Although they missed their family and friends, it was fun for the very nice husband and his very fun wife to have a Thanksgiving just the two of them, and establish new traditions of their very own.
ps. Is it arrogant to call yourself 'very fun' ??