I am currently in the eighth month of pregnancy. Yowza! Only about three weeks to go until we meet Branch in person… I almost can't believe it. Here I am with Kimberly yesterday, for those of you who like to see what women look like who are eight months pregnant — although I will say this doesn't make my belly look huge, but it's the only shot I have of the WHOLE belly, so I'm going with it. We are doing "selfie face" with Branch. He's pretty hip.
As I was organizing and updating my calendars the other day,  I realized that I had purchased a little customizable desk calendar eight months ago. When I bought the calendar, I decided I would add a verse to it each month, and attempt some sort of artwork that went with the verse or month.  For some reason it just struck me that I had bought the calendar right before I found out I was pregnant on April 1st, so the only months I have a verse and drawing for are months I have been carrying Branch.  I found it interesting to look over the verses I had chosen for each month, and maybe you will, too.
April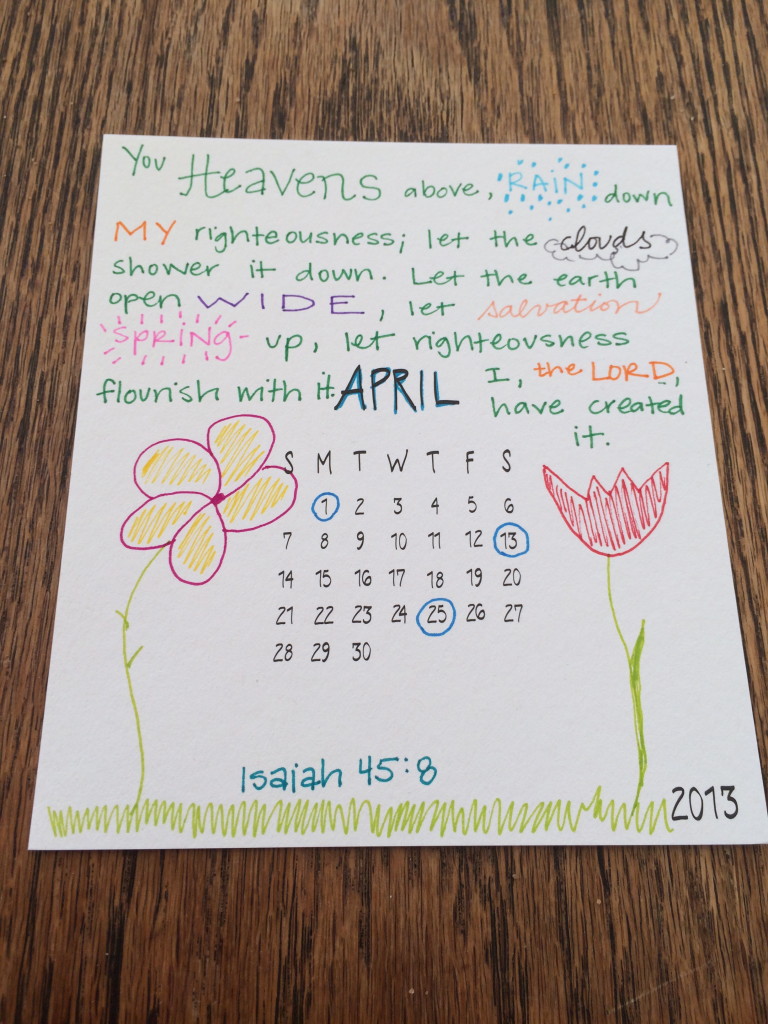 May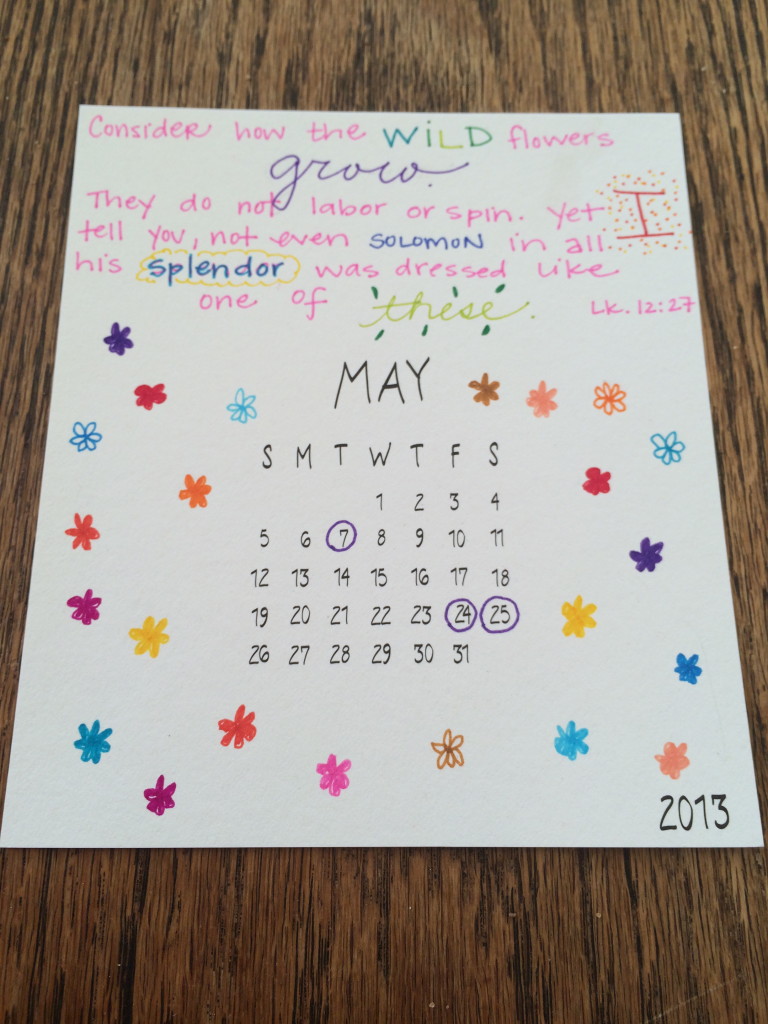 June   *the 27th of June was the day we received Branch's diagnosis*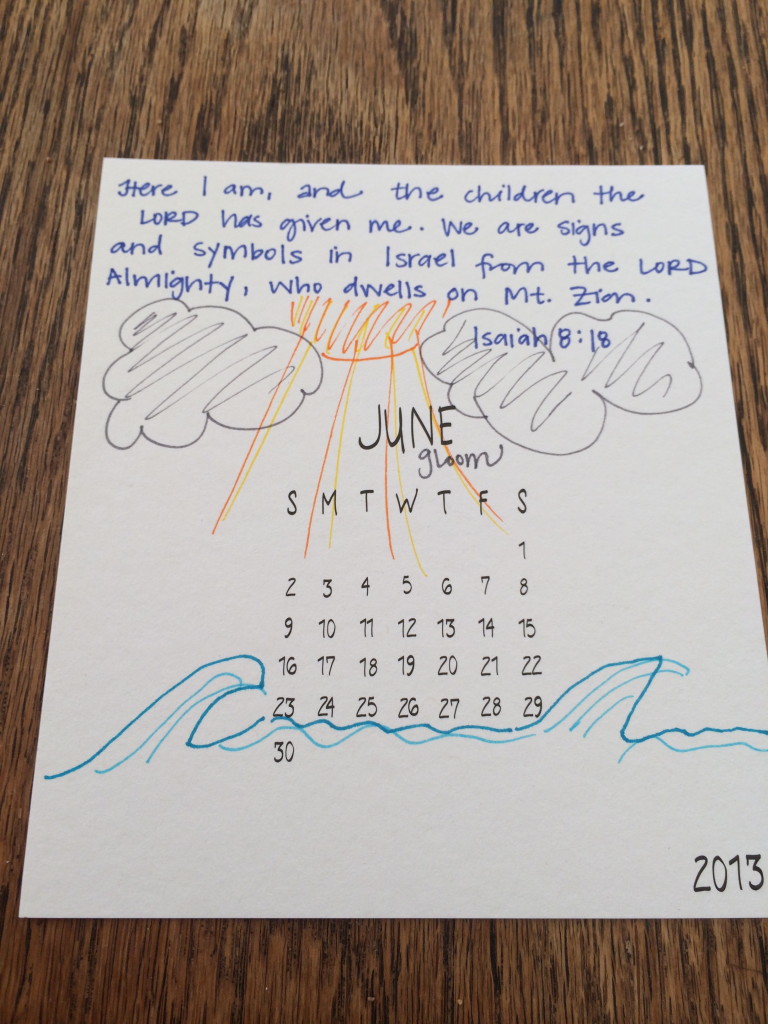 July
August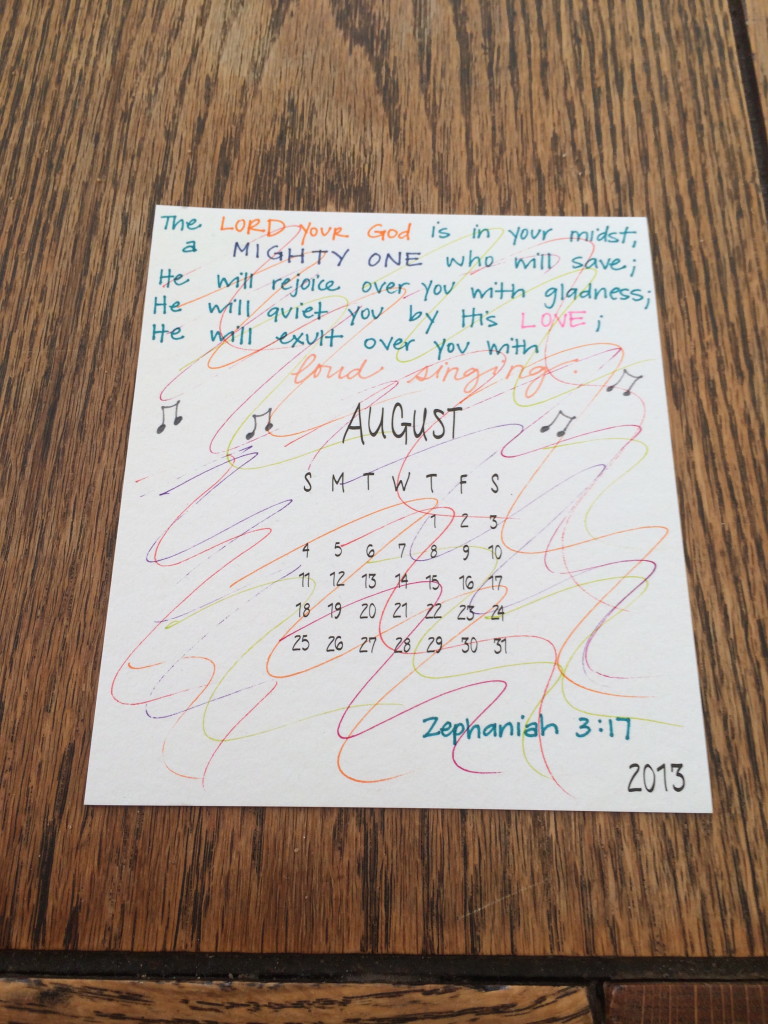 September
October
November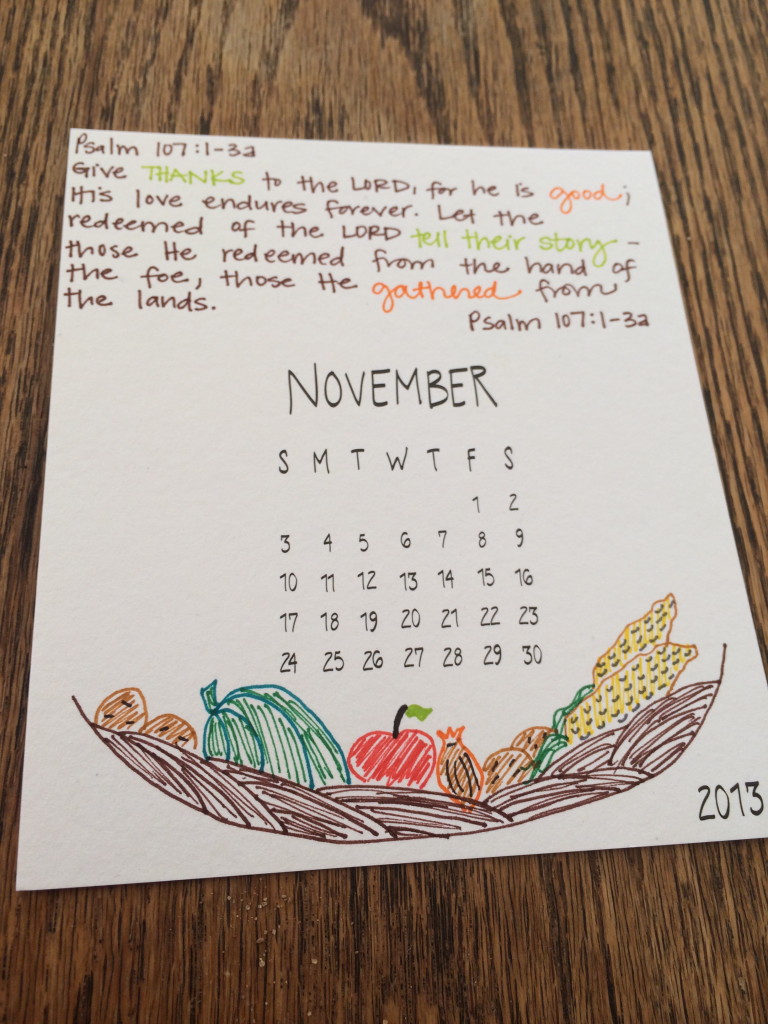 I don't know what December will hold, or what verse God will put on my heart for that month, but hopefully I will remember and share that with you all, too.
May you each have an evening filled with good things.
~Kristin