This photo was taken three months ago today. Branch was still with us. We were taking him home. We didn't know how much longer he would hang on. We were living in a bubble of comfort, provision, joy, and looming sorrow.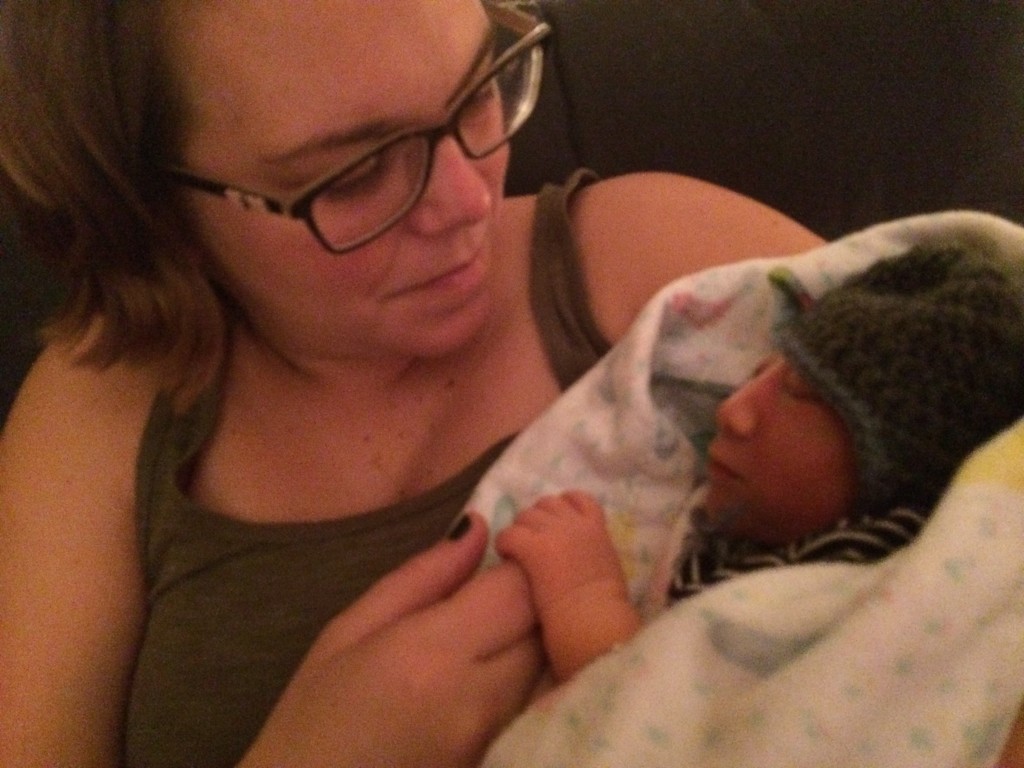 What is my life like now, three months later? I am writing today to share with you all, because some of you have asked, and also for my future self :: to remember all that these days contained.
I am always sad. Always. It has been helpful to be reminded that three months is still FRESH. It's ok that life is still a blur. It will likely get worse before it gets better. My soul is raw, and the only salve is tears, kindness, and gentleness.
Meeting new people is hard. I am authentic by nature, sometimes to a fault, which makes it very difficult to navigate conversations with strangers and acquaintances. What do I say? How do I say it? Do I tell them about Branch? Do I pretend I don't have children? Trying to figure all of this out is quite difficult.
When I see pregnant women, I pray that their baby will be ok.
The act of mourning takes up most of my energy. According to our grief counselor, it is supposed to. There is a reason people of cultures past wore all black, or a band around their arm, or a torn cloak. Losing a child is, quite simply, awful. It is something that will never go away until we get to Heaven. I often find myself wishing we had a daily "symbol" of mourning to put on. Maybe I will bring the black armband back. As a badge of honor, a reminder to have grace with myself, and a warning to those I come in contact with :: in mourning. beware. be gentle.
I long for Heaven. For Christ's return. For healing and restoration. For all to be made right.
It seems we can not find success. I am sure this is mostly due to our grief, but it seems like we are being thrashed in the waves. I am ready for a "win". Financially, physically, relationally, emotionally. Anything — can it just be success for once?!
Truth be told, it's kind of depressing to be me right now.
And yet…
In all of this sorrow, the buckets full of tears, the heart-wrenching agony and coming to grips with the finality of death — I see glimmers of hope every day. I long for the day when there is more hope than there are tears, but that day is not today. It will come, slowly, as I do my part and step out each day.  Actively mourning. Asking God to show up in each space. Remembering and rebuilding.
Our grief counselor introduced me to this quote by Dietrich Bonhoffer, and I absolutely love it. I feel he paints a perfect picture of hope without dismissing the pain, and of remembering the precious life that was lost while we wait to be re-united for Eternity.
"There is nothing that can replace the absence of someone dear to us, and one should not even attempt to do so. One must simply hold out and endure it. At first that sounds very hard, but at the same time it is also a great comfort. For to the extent the emptiness truly remains unfilled one remains connected to the other person through it. It is wrong to say that God fills the emptiness. God in no way fills it but much more leaves it precisely unfilled and thus helps us preserve — even in pain — the authentic relationship. Further more, the more beautiful and full the remembrances, the more difficult the separation. But gratitude transforms the torment of memory into silent joy. One bears what was lovely in the past not as a thorn but as a precious gift deep within, a hidden treasure of which one can always be certain."
May we be grateful, even in the midsts of our pain, for He is so good.
~Kristin