In honor of Father's Day, Glenn is letting me share the letter I wrote him.
Much love to all you Daddy's out there! Â And to those who are hoping to be Daddy's soon: We love you.
~K&G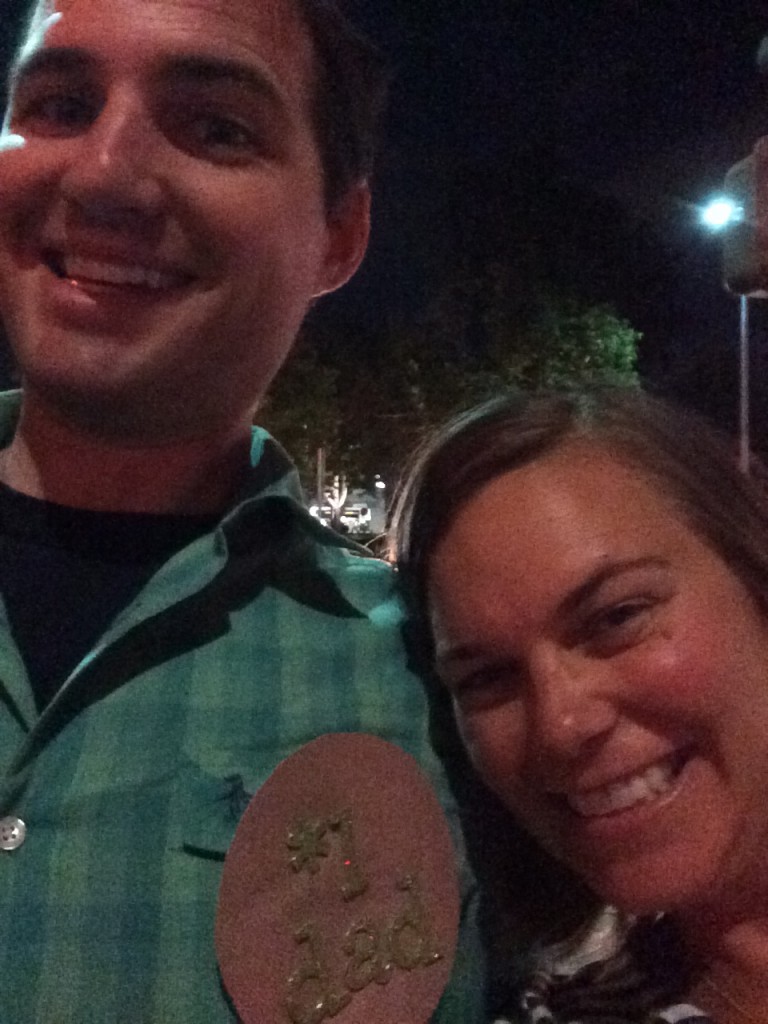 Glenny,
I picked this paper out when we were in Tokyo – one of our many adventures. Â You liked it because you like the coy… just like the ones at Balboa Park, where we go often and went right before finding out our baby boy would have to die. What an adventure.
You, my love, are the perfect partner in adventure. The grandest of all of our adventures so far was the creation, sustaining, and giving up of Branch. Oh, how I wanted to keep him! His feet were just like yours, and I knew they would love life and lead many to God, just like his Daddy's.
I know the past year has not been easy for you, either. And still you press on. You fight. For me. For Branch. For God.
I will never forget the tenderness you showed me on that June day when we got the diagnosis. I felt safe even though everything around me was being destroyed. You held me, and God held us.
You are a great Dad, Glenn. I hope we get to raise kids together here — the world is truly in DESPERATE need of more of you. And that's our job, right, to change the world?
I love you oh so much. You are absolutely the greatest gift God has ever shown me. Thanks for being my best friend ever in life, and my baby daddy.
Happy Father's Day!
Love, Kristin