Last week I met up with Sandy for lunch, and we chose to meet in the middle which just so happened to be The Grove near downtown LA. So cool. I want to go back. It's like a Disneyland-esque mall — including chandeliers, old school music, a lake, and a trolley running through it. Also, they have an American Girl store.
Have you ever been to an American Girl store? I hadn't. I grew up reading the books and longingly looking through the doll catalogs, wishing I could get that Samantha doll. Nowadays you can basically create your own doll which is RIDICULOUSLY COOL and also RIDICULOUSLY EXPENSIVE. Sandy and I picked out which dolls we would design for ourselves, and yes they would have cost about $400. Cool glasses frames included.
For lunch we settled on Mediterranean food: a lamb kebab, hummus and pita, grilled vegetables, rice pilaf, and potato salad.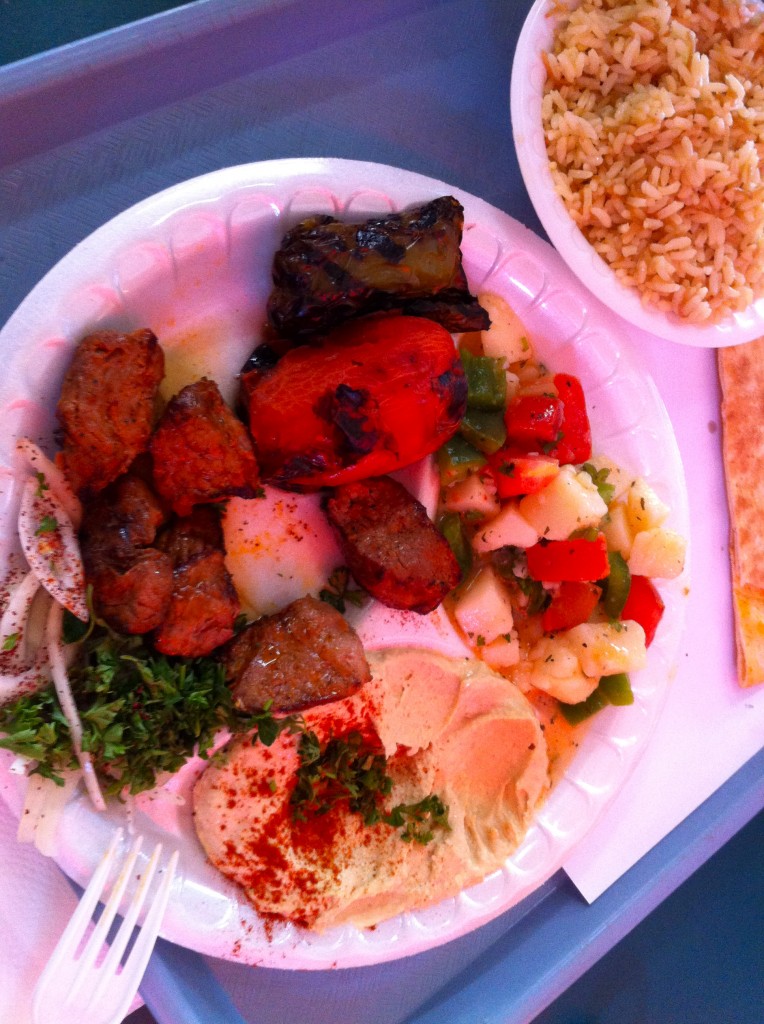 We also decided that we needed some vino with our lunch. Because, as I've said before, wine at lunch is one of life's true pleasures. Very luxurious. I'm obviously *way* too excited about my wine at lunch.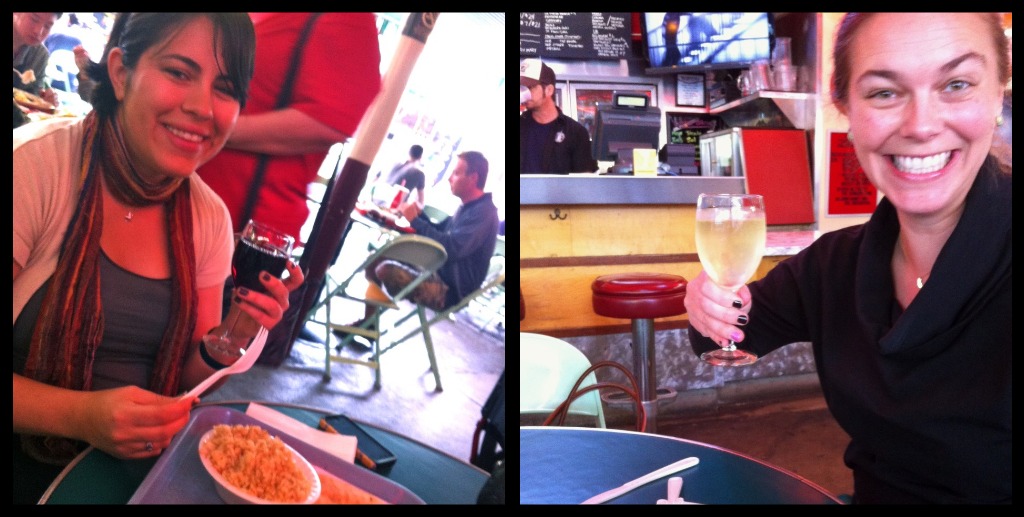 After our delicious lunch and wine we had dipped cones. Another one of life's true pleasures. Truly. What tops a dipped cone?!?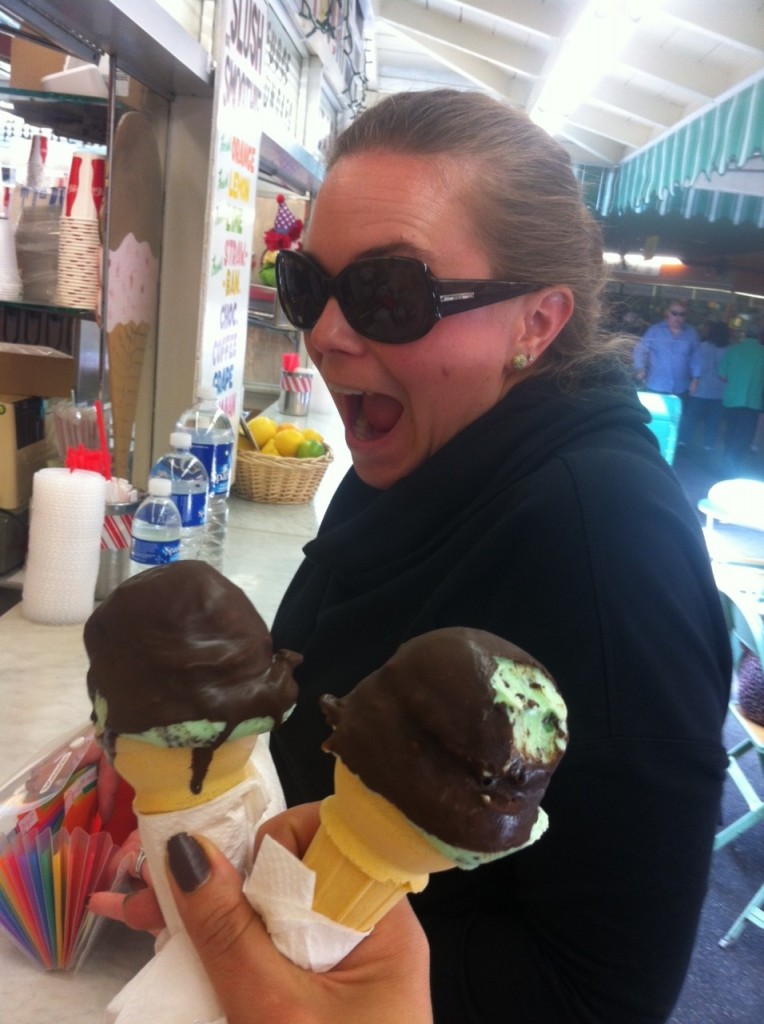 We walked off our ice cream cones wandering around The Grove shops and saw Extra being taped. Here are Ben Lyons and Kerry Washington. Not super exciting but pretty fun to see a little behind the scenes Hollywood reporting.
Overall, I give The Grove and the old Los Angeles Farmer's Market two thumbs up. Honestly, I can't wait to go back, so if you come to LA you should at least stop by.
Happy Wednesday! Day 3 of my running challenge – woop!
~Kristin