Pumpkin spice lattes are being served at every coffeehouse in town.
Shop windows showcase capes, coats, boots, and hats.
October officially begins tomorrow.
So why is it still 90 degrees in Little Rock? Weatherman? Hello? Answer me!
I am learning that fall in this part of the country looks a little different from fall in New England. You would think it wouldn't matter to me. That a Southern California girl who doesn't even have "seasons" as they are traditionally known, wouldn't care.
Oh, I care.
Somebody bring the 50 degrees and ice cold winds stat. And don't tell me that I'll be complaining and wishing for 90 when the temperature hovers around 22. I won't. I have promised myself that I will NEVER complain about Little Rock being too cold again. I'm serious. I might state facts, like : "Oh wow it's cold!" or "Look, my breath just froze!" but I will HANDS DOWN take 20 degrees over 110 and muggy every! day! of! my! life! Move me to Alaska. I'll live next to the Palin's and kill my own caribou.
On that note, let's get to the September installment of Favorite Things.
1. Fall/Autumn.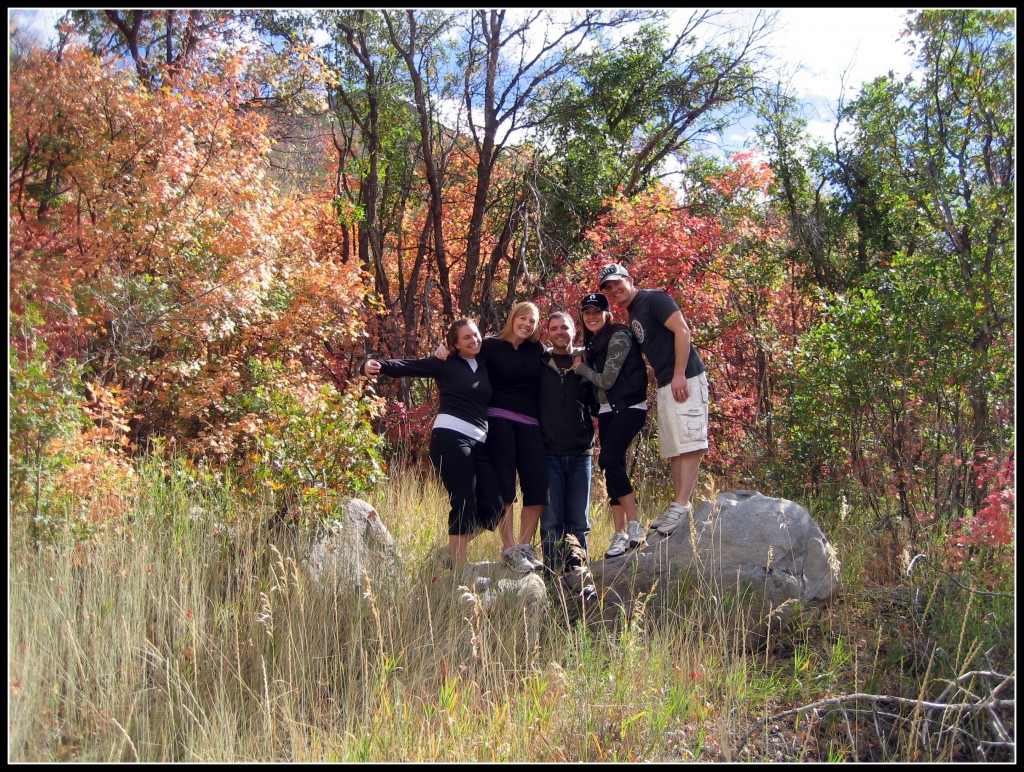 One year ago in Deer Valley, Utah. Look at those colors!
Despite the fact that fall in Little Rock is nowhere near chilly and I certainly don't need to wear a sweater, the weather HAS cooled off quite a bit and it's making everything a little more bearable. One day it was even 65! I shivered! Oh, glorious shiver. Plus, Glenn spent last weekend in Boston celebrating a college buddy's wedding, and I feel like I lived vicariously through his apple picking, cider drinking, jacket wearing days.
2. Truvia.
Zero calorie. Natural. Used by Hannah and Olivia of Biggest Loser fame. Sign me up! I have been mixing about a quarter of a packet into my plain greek yogurt and it makes it taste a lot less like sour cream. Mmmm.
3. Isaiah.
Yes, the book in the Bible. My ladies Precept Bible Study just started up again and we are diving into Isaiah. I am LOVING it. What an incredible message of repentance and redemption. I honestly feel like I'm learning more about God and His character and glory every day of the study.
4. Pork.
I'm a little late to the pork bandwagon, but I don't care. I like it! I never realized how versatile and low-fat it can be. AND inexpensive. Schnitzel, Saltimbocca, Pulled Pork; you name it, I want to make it. I am beginning to see just exactly how "the other white meat" pork is. Side note: you should make Amanda's Pulled Pork immediately. It's kind of life changing.
5. Running.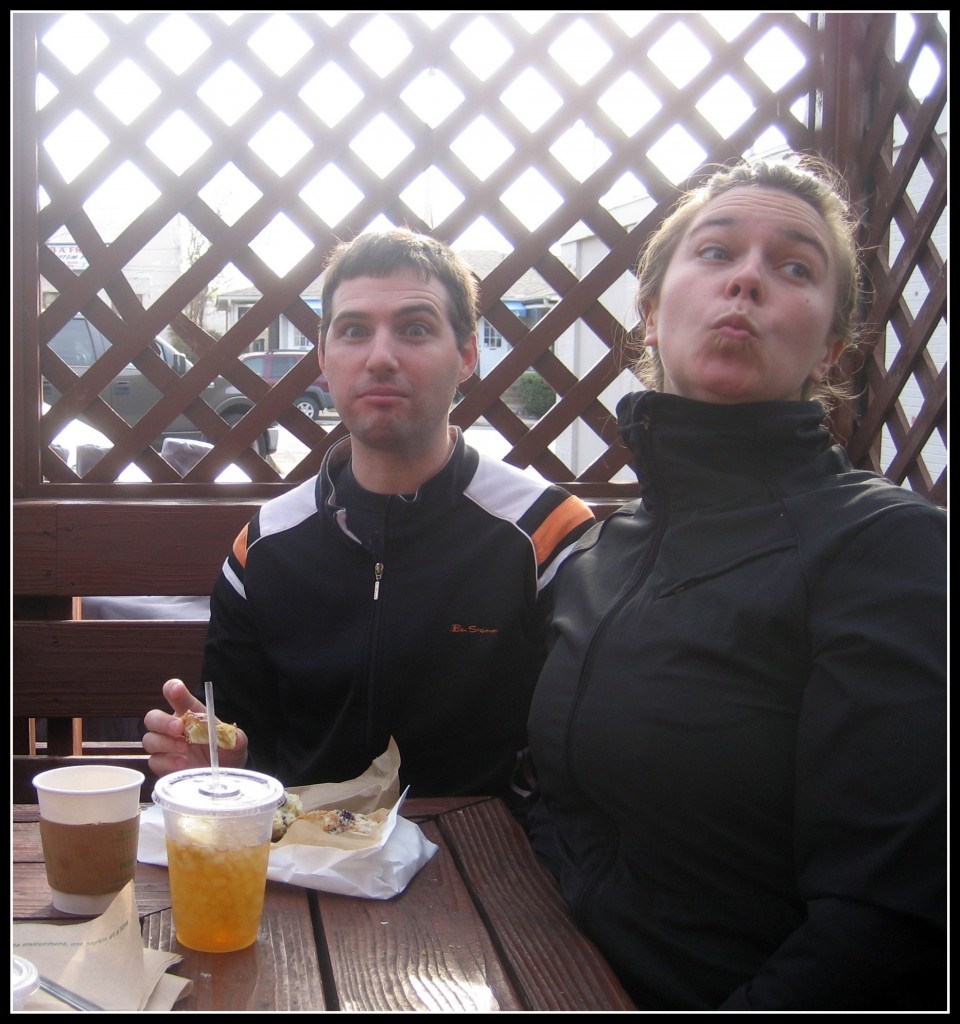 Glenn and I enjoying a post-run meal at Boulevard Bread Company. Oh how I love Boulevard Bread Company. 
I am falling back in love with running! Taking 7 months off was one of the best things I could have done for my body and for my passion for the sport. I am, as an old man crossing the bridge the other day pointed out, a "real athlete", and am happy to be enjoying running again.
Happy Friday, my lovelies. Thank you for reading and commenting, I am seriously BLESSED to get to share life with all of you: those I have met and those I have not, I cherish you all.
~Kristin