This is rhubarb. It is delicious.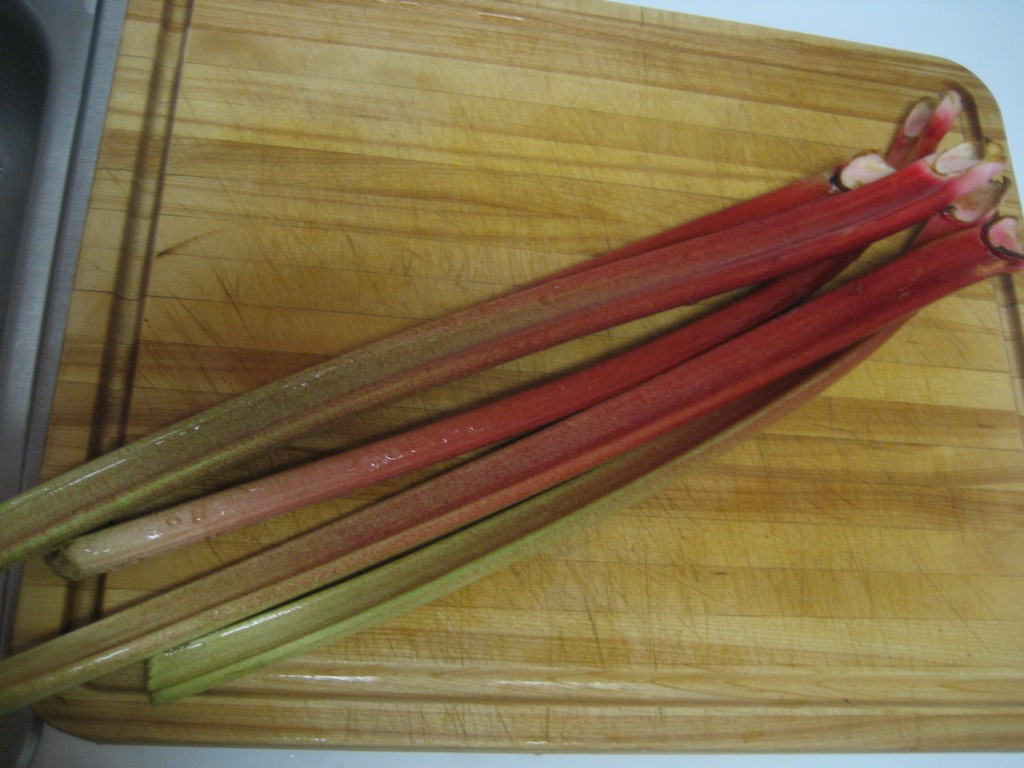 I never would have thought that rhubarb would need an introduction, but here in Little Rock, it does. A few months ago, when the food world was all abuzz with rhubarb recipes, I asked my friend Carol if rhubarb was sold in Arkansas. I had searched high and low, from Walmart to the farmer's market, with no luck. Carol informed me that rhubarb would be coming, but it would not be until much later in the season, and that when it did appear, I would need to tell my grocery store cashier what it was I was purchasing, as they would have no clue.
This week, on my Kristin Eats Extreme Couponing Adventure, I found rhubarb. I quickly gathered up a couple of pounds and went on with my deal-finding ways. As I was checking out, sure enough, the cashier asked me what it was. As she searched for the code for rhubarb and rang me up, the sweet old gentleman bagging my groceries turned to me and said "That's a Yankee dish!"
Oh my.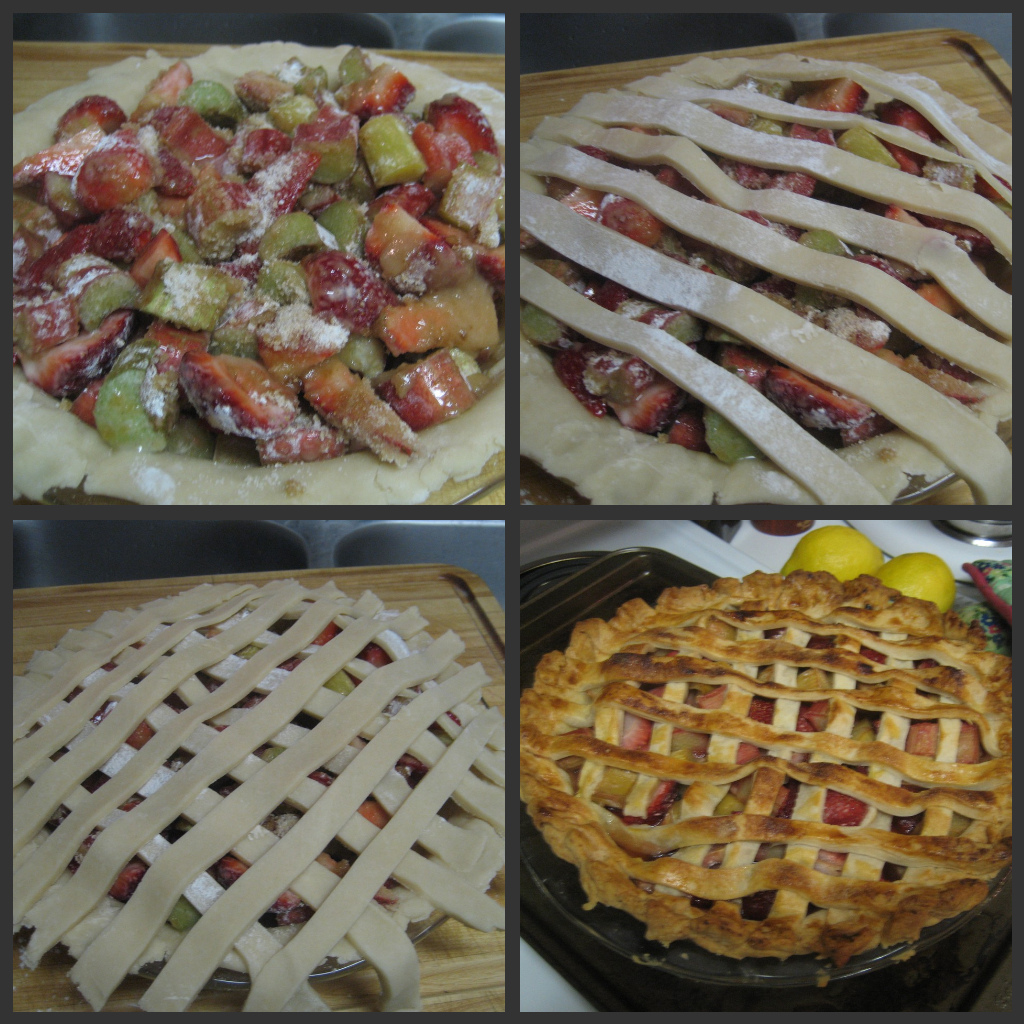 Today, for all you Yankees out there, here is a delicious recipe for Strawberry Rhubarb Pie. Â I found this on Smitten Kitchen, but changed the cooking time because I wanted the fruits to have more time to mingle and become squishy.
Strawberry Rhubarb Pie with Lattice Top
Recipe courtesy of Smitten Kitchen
For crust
3 cups all purpose flour
2 1/2 teaspoons sugar
3/4 teaspoon salt
2/3 cup chilled solid vegetable shortening, cut into pieces
1/2 cup plus 2 tablespoons (1 1/4 sticks) chilled unsalted butter, cut into pieces
10 tablespoons (about) ice water
For filling
3 1/2 cups 1/2-inch-thick slices trimmed rhubarb (1 1/2 pounds untrimmed)
1 16-ounce container strawberries, hulled, halved (about 3 1/2 cups)
1/2 cup (packed) golden brown sugar
1/2 cup sugar
1/4 cup cornstarch
1 teaspoon ground cinnamon
1/4 teaspoon salt
1 large egg yolk beaten to blend with 1 teaspoon water (for glaze)
Make crust: Combine flour, sugar and salt in processor. Using on/off turns, cut in shortening and butter until coarse meal forms. Blend in enough ice water 2 tablespoons at a time to form moist clumps. Gather dough into ball; cut in half. Flatten each half into disk. Wrap separately in plastic; refrigerate until firm, about 1 hour. (Can be made 1 day ahead. Keep chilled. Let dough soften slightly at room temperature before rolling.)
Make filling: Preheat oven to 400°F. Combine first 7 ingredients in large bowl. Toss gently to blend.
Assemble Pie: Roll out 1 dough disk on floured work surface to 13-inch round. Transfer to 9-inch-diameter glass pie dish. Trim excess dough, leaving 3/4-inch overhang.
Roll out second dough disk on lightly floured surface to 13-inch round. Cut into fourteen 1/2-inch-wide strips. Spoon filling into crust. Arrange 7 dough strips atop filling, spacing evenly. Form lattice by placing remaining dough strips in opposite direction atop filling. Trim ends of dough strips even with overhang of bottom crust. Fold strip ends and overhang under, pressing to seal. Crimp edges decoratively.
Brush glaze over crust. transfer pie to baking sheet. Bake 20 minutes. Reduce oven temperature to 350°F. Bake pie until golden and filling thickens, about another 45 minutes. Transfer pie to rack and cool completely.
I served this with a very creamy vanilla frozen yogurt and it was quite the hit!
Have a lovely Thursday,
~Your Favorite Yankee